An Interview with Lightning Lance
Spring of 2008
Troy – Thank you for your time Lance. Please, where were you born and raised?
Lance – The Boogie Down Bronx of New York City, the Soundview area…. Big ups to Castle Hill and Bronxdale!
I was born on Boynton Avenue, Building 880 in Lafayette Morrison complex. I went to P.S. 93, which was across the street from where I lived at. I later went to P.S. 232, which was down the block. It was the only school in the Bronx without windows.
Troy – Did any pioneers go to school with you back in the days?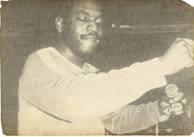 Lance – Spoonie Gee was in my class. Spoonie was in the band. Wesley Snipes went there as well. Master B of Soul Sonic Force, and later the Jazzy 5, was in the band with me, Spoonie, and Wesley Snipes.


I later went to JHS 131. All these schools I went to were on Story Avenue… Monroe Projects, Leyland Housing, Stevenson Commons, and Bronxdale were all around me.
Troy – So you grew up way over on the eastside of the Bronx. How does it make you feel when people say Kool Herc, who was from the westside of town, did it first? Do you believe this, or is it a case of you guys were doing it just about the same time as Herc, but he just got the publicity?!
Lance – Well back then there was no name, "hip hop," or culture back then. Cats were doing their own individual thing back then and jamming in the park. But when you give the title, "Father of Hip Hop," you give it to Herc.

But a lot of cats were playing funk music and R&B music. But I think when it came to the dj mixing records together, and the emcee, and the break dancers mixed in, that is what brought on the name hip hop… the culture.
But back then we didn't say "Let's go to a hip hop party!" That name didn't even exist.
Troy – I understand that, but were you guys doing it at the same time that Herc was doing it?
Lance – Yes, 73, 74, 75. They say Herc went back to 73, but s— was going down on our side also.
Troy – Now who else went to school with you back in the days?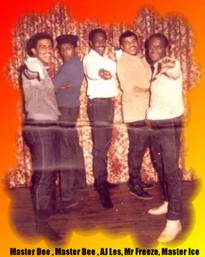 Lance – Well I guess all of the Jazzy 5 was in the there with me. Master Dee was younger and Master Bee was one of the older ones that was down with the Jazzy 5. I went to Stevenson High School and Tony Tone of the Cold Crush was in there with me. I didn't know him then, but I seen him a lot because he was running with Break Out and Baron (djs for Funky Four Plus 1). In fact, they used to play in 131 (school yard) back then.
Troy – So when did you get the urge to want to dj?
Lance – Well it's hard to pinpoint, because I was always involved with music, but I first plugged up my mother's Gerard turntable to get it all started.
Troy – Was that the thing everyone in the Bronx was trying to do, hook up their mother and father's record player?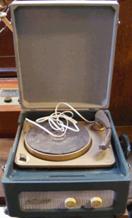 Lance – (Lance laughs) Word! That is how it was.
Troy – So all up in Lafayette Morrison everyone had a turntable and was trying to make something happen?
Lance – It was like that.
Troy – How many people in your building were trying to be a dj?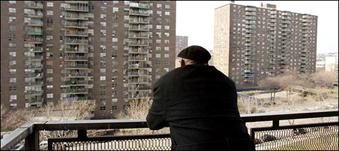 Lance – Oh my Lord! The twins named Anthony and Andre Thomas… God bless the dead, both of those brothers died and we were real close. My man Kev, a disco dj… he didn't have any strong emcees, but they were into it.
Troy – So your building had about 20 floors? Would you say at least ten djs came out of your building, and it's the same situation in all the other buildings in your complex?
Lance – Well I can't speak for the other buildings, but definitely our building. Plus many emcees came out of my building also.
Troy – So how many buildings made up your complex?
Lance – First it was four buildings, and then later on they built another four. Today it is ten all together.
Troy – Ok, I am trying to get an idea of how popular being a dj was up in the Bronx back then.
Lance – (Lance laughs) Yo, it was crazy on my side, but even by the Hunts Point section it was crazy with djs.
Troy – So during the summer of the early days, would you say on any given night of the week cats were bringing out their equipment and partying?
Lance – Well over where I lived at you couldn't do that. I got away with it a couple of times, but it was not recommended to think that you could do it anytime you wanted to. But go to the Soundview section and it was Mardi Gras every night… I don't want to exaggerate, because it wasn't on any Monday or Tuesday, but guaranteed every Thursday, Friday, and Saturday …and sometimes Sundays, they was jamming in the park. They used to come out early and play music. We used to play to like four in the morning, and this was the early 80's not the 70's.
Troy – So what was the first club you got on at?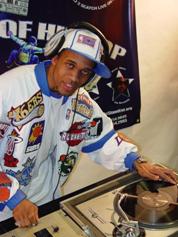 Lance – I would say the Ecstasy Garage. My cousin Cool Clyde got in first with these two djs named Cisco and Buck-O. This was like from the summer into the fall of 1980 when I got up in there.
I might have just graduated from high school when this went down. I got a job working for the city and kept on djing. On a side bar I want to say this: I worked for the city 15 years doing human resources, and then transferred over to transit, and all the while I was djing.
And I can honestly say that there is one thing about djs [in regard] to rappers: Rappers get that money when they are popular and they are out there, but when you are a dj, you live that stage maybe two, three times longer than maybe a rapper… But it's all good. Big up to the djs!


Troy – So when you played at Ecstasy Garage did you perform right next to the Cold Crush Brothers and the Fantastic Romantic 5 since this spot was considered to be home turf for both at one time or another?
Lance – For sure.  I have tapes with us and them. I have a couple of flyers as well. But coming up with those guys, it was a pleasure meeting and sharing the stage with them. But you have to understand the pressure I might have been going through coming around all these soon to be legends: I come in your house and you're popular, and I have to play on your turntables. And they might not be to my liking, but I still got to rock and do my best.
My cousin Cool Clyde and myself did that hard grind. Can't nobody deny that.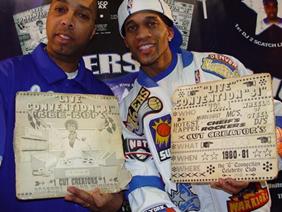 Troy – So what was the first crew that you got down with when you first started spinning at the Ecstasy?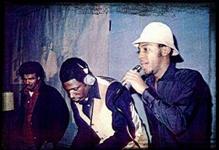 Lance – Well once I got in through my cousin, I started playing and meeting cats, and a group put me down – and we did a couple of shows there. Also, when the Ecstasy had dj competitions I was right there. There were other times I would play behind Busy Bee and AJ.
Greg-Ski used to be there also rocking. He was the house dj along with Mean Gene. The Tantalizing 2 used to come through, along with Special K of the Treacherous 3.
Troy – Did Special K live close by? I ask because I never hear the history of his Bronx roots.
Lance – Yes. I believe he was a couple of blocks away or over by 183rd Street. His brother T La Rock used to come through too.
Theodore (as in Grand Wizard Theodore & the Fantastic Romantic 5, also Mean Gene's younger brother) would come in there some nights with the Five, and sometimes the Five would come in there without Theodore and Kevie-Kev (there were actually two people named Kevie-Kev down with Fantastic) would be the dj. Sometimes you would even see Wayne and Charlie come up in there.
Troy – What was up with that Wayne and Charlie thing? Would they actually stop the show and let this cat rock a ventriloquist show and the audience would be locked in?
Lance – Oh yeah.  I even have some audio of that when he came up in there on DJ AJ's birthday.
But even if I wasn't on the card or playing that night, I started getting cool with Arthur Armstrong. He would ask could he use my big speakers for big events, like say if it was a big show that had Fantastic or CC4.
See Armstrong was the manager and owner, meanwhile Mean Gene was the manager of the place and he went out and got the different groups that played there. Gene would say "What up, I need your speakers." I would say "Ok," and he would give me $50 for that night's use.
Troy – Did you ever have problems with getting on to dj, being that there were all of these veterans in the place and you were a relatively new dj?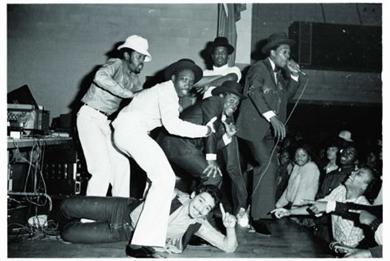 Lance – Not really, but one night we were having an in-house emcee contest in the Ecstasy Garage.  Cold Crush was on the list to perform and I was able to get my crew, Hypnotizing, in that contest too because we had some routines that we had practiced together. Well Gene told me that I couldn't cut for my crew, Hypnotizing, and that he would do it. We were like, "No," because the emcees had routines that I knew and Gene didn't. But Gene ended up djing for them that night. I was tight, but it was alright because they still rocked even though it didn't go the way it was planned…. I think I got that on tape too.
Troy – Now what was the deal with Armstrong, was he selling quarts of beer in the back of the Ecstasy?
Lance – (Lance starts laughing real hard)
Troy – Why are you laughing kid?
Lance – (Lance is still laughing) You are putting me on the spot. I guess if you heard that was going on…
Troy – Hold up. How am I putting you on the spot if that was going on 25 years ago? Ain't nobody going to jail for that, who cares? Everybody knows that story!
Lance – (Still laughing) This is a new one on me. I might have seen it, but over looked it, because all this was really something different for me being as I was way over on the eastside of the Bronx and now coming over to the westside of the Bronx to rock… You know – make good music, get my tape collection up, and checking out the honeys!
I don't know. I probably wasn't even in the back of the club, period…maybe once or twice to get paid some money or something.
Troy – So you had no problems getting paid from Armstrong?
Lance – No, but I only really dealt with Gene or Cisco, and they were never a problem to me when it came to getting my money.
Troy – What was one the most high powered moments that you have seen at the Ecstasy Garage?
Lance – To see the Cold Crush and Fantastic rhyme together, one at a time, passing the mic to each other, rocking! They were all in a line, and that was dope. And Theodore and Chase were cutting right after each other.
Troy – Sounds hot! Do you think that was a set routine that both crews had made together?
Lance – Well it might have been. But another time was when Wayne and Charlie came in. I didn't expect that!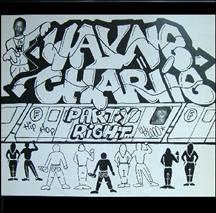 Troy – So how did the crowd receive him?
Lance – The people in there were cheering him on. He was kind of funny. That was the first time I seen something like that.
One time on Theodore's birthday, in I think 1981, there was a big party in there. I was right by the set, and on the low Flash slipped in and it appeared that Flash hit Theodore off with some money for his birthday and then slipped back out. That was kind of dope.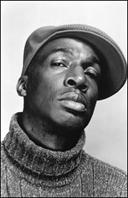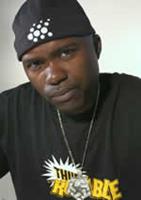 Another high powered night for me was at the Audubon, and that was 81 too. It was an emcee competition. The Crash Crew was there and they did their record High Powered Rap. Cold Crush performed, as well as Fantastic 5, and maybe Busy Bee. My whole crew, Super Sonic, was there with my cousin Lil Sha. We came in third place.
Troy – So who won that night?
Lance – Grand Wizard Theodore & The Fantastic 5!