Winter 2012
Troy- First things first where did the name Sweety G come from?
Sweety G- The name came from an All City High School basketball legend that went to Cardozo High school in Bayside Queens. This kid heard me rapping on tapes and he use to copy my rhyme style.
Gangster Gee of Master Don and the Def Committee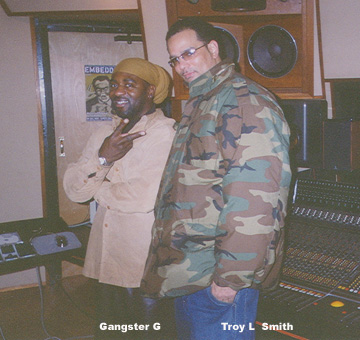 Winter of 2005
Troy: Alright my brother, we are about to make it happen.
GG: Let's do this.
Troy: Where were you born and raised?
GG: I was born in Augusta Georgia, but raised here in Harlem. on 115th st and Lenox avenue.
DJ's Breakout and Baron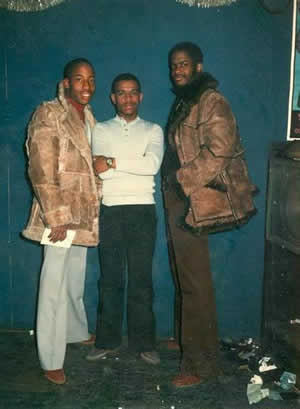 and their Funky MC's
Summer 2010
Troy- Alright my brothers I appreciate your time, first things first Breakout where were you born and raised?
Breakout- Well I was born in Medical Center in Manhattan but raised in Georgia for four or five years then I came back to New York when I was  about 6 years old.
Baron- I am originally from Harlem, I was born in Harlem Hospital. I lived right on 129th street between Madison and Park Avenue over by All Saints Church. They made that movie Cotton Comes to Harlem over there.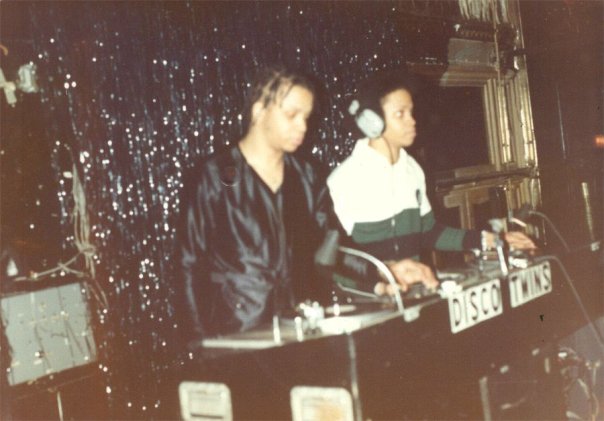 The End of Winter 2011
Forward by EyeGetzRaw
"As odd as it looked, as wild as it seemed,
I didn't hear a peep from a place called QUEENS.
It was '76, to 1980…
the dreads in Brooklyn was crazy!
You couldn't bring out your set with no Hip-Hop
because the pistols would go…"
KRS-One – from the Boogie Down Productions anthem, "South Bronx"
If Kris Parker was trying to take out MC Shan on BDP's seminal classic, the couple of measures above was where he went right for the jugular! To someone outside of the five boroughs the lines may seem mild but, native New Yorkers of the era knew that this was quite a serious slight. Queens was long thought to be the "soft" borough, somewhere waaaay out in the "boonies". Certainly not where the rest of NYC thought about going to hang or party and DEFINITELY not thought to be official when it came to the streets…which is fundamentally where Hip Hop lived and breathed. KRS-One very deftly zeroed-in on a sore-spot on the psyche of not just the Juice Crew's leading man but, a whole borough of Hip-Hop heads who had lived with this assertion for far too long.
Queens had been on the come up in terms of respect at the time BDP stepped to Shan and Marley Marl….not only was the Juice Crew starting to put NYC in a yoke with its lineup of Queens and Brooklyn emcees but, the undisputed kings of Hip Hop at the time were from my hometown of Hollis…Run-DMC. Ironically, the single most significant factor in the trio from Hollis' rise to the top was the perception that they represented authentic street credibility at a time when most of the established names in the game were using studio musicians to play cover versions of break beats and dressed like they were in a funk band.
Yet, despite all this newfound clout, BDP was able to successfully smack MC Shan (and the rest of Queens) back down a notch with that line. It breathed life back into a perception that many in Queens thought had finally died…and Eye suspect, many outside of Queens had been quietly bothered about…how was it that Queens wasn't even a factor, yet now that this Rap record thing is poppin', they're getting all the shine?!?!
How indeed?
The answer is that Queens WAS a factor, almost from the start…even if a portion of NYC didn't know it (or just didn't want to admit it). The general perception was that the pre-wax days of Hip Hop began and ended with the Bronx and Manhattan. The reality was that Hip Hop was being cultivated in the Q-boro and Brook-nam well before King Tim and Sugarhill Gang changed the culture forever. When the records came, Queens was ready for the jump-off. In fact, the statement that KRS made was quite unfortunate because, it did a huge disservice to an entire era of pioneers and legends who helped shape and mold Hip Hop as we know it today.
In pockets of Queens with a high concentration of black families like Jamaica, St. Albans, Astoria, Hollis, Cambria Heights, So. Ozone Park, Far Rockaway, Laurelton, Rochdale and East Elmhurst the mobile DJ culture, which ultimately spawned what we now know as Hip Hop, was alive and kickin'. Names like Cipher Sounds, Infinity Machine, Woody Wood, Sweetie G rang bells in and outside of Queens…and probably no Queens heads' name rang out during the years that KRS-One cited, '76-'80, more than the brothers you're about to read about…The Disco Twins. Their story is proof positive that no matter what you may have heard about Manhattan makin' it, Brooklyn takin' it or, Bronx creatin' it, Queens was definitely not fakin' it!