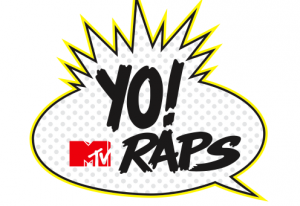 On December 4th, you can relive a little of the golden age of hip hop as MTV2 looks back on the hugely influence show "Yo! MTV Raps" with a 30-minute special called "Yo! MTV Raps Classic Cuts."
The special will feature former hosts Fab 5 Freddy, Ed Lover and Dr. Dre, and hip-hop stars from the past and present. They include A Tribe Called Quest's Q-Tip, Geto Boys' Scarface, and Ice Cube, in addition to well Wiz Khalifa, DJ Khaled, Questlove, Busta Rhymes, Mac Miller, Machine Gun Kelly, Young Jeezy, Ali Shaheed Muhammad, Phife, Fat Joe, Common, Mike Epps, Ice T, Meek Mill, Tyga, and Naughty By Nature.
Check the source link for more information.
http://www.thewrap.com/tv/article/mtv-revives-yo-mtv-raps-exclusive-32858
Also here's a good update on the three hosts.
http://music.yahoo.com/blogs/hip-hop-media-training/catching-yo-mtv-raps-original-hosts-fab-5-210109308.html