Troy- So the high point of making flyers for you would be say 80, 81 and 82.
Buddy Esquire- Yeah around that time my back ground style was really getting good.
Troy- So now you have changed your style also?
Buddy Esquire- Yes by this time I am trying  asymmetrical designs but I was sort of having mixed feelings about it but now if I ever do anything else it is going to be symmetrical.
Troy-  Can you break down the difference for me and the reader!!!
Buddy- Oh but of course! A Symmetrical flyer is going to be whatever is on one side of the flyer is going to on the other side of the flyer, that means symmetry, to make it even. Asymmetrical design is going to be something that does not conform to symmetry. In other words whatever is on one side is not going to necessarily be on the other side, it could be something totally different.
Troy- So would The symmetrical type be the type that looks like a movie poster and has a very "mechanical" feel to it?
Buddy- Well I wouldn't necessarily say a movie poster because a lot of times you would have a movies poster you would have like a big picture and a few words on the side of it, some stuff on the top and a lot of text on the bottom. See my flyers have a lot of design on the sides of it, and actually more design on the side and the top. Today they use a lot of photography for movie posters.
Troy- I would guess that the asymmetrical type is the one that is "uneven' and has a picture to the side. That picture is usually artwork and depicts a sexy or classy lady or a classy couple dancing or something like that.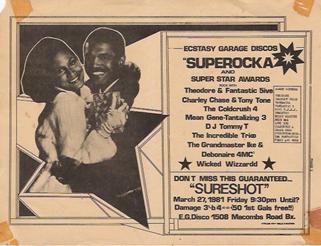 Buddy- Yeah well that sounds like the definition of an asymmetrical design to me.
Troy- Would you say you didn't he like the asymmetrical ones although they  appeared to show more of your artistic side.
Buddy- Well what happen was, this was around the end of 1982 I was getting into that. To be honest I was trying to see what I could do with a different type of design, because I, and I know I shouldn't say this but I felt I mastered symmetry and it was time for something different and by the time that experiment started it was over.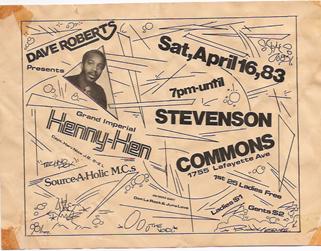 Troy- I got you. Well in regard to the symmetrical type or the ones that look like movie posters it can probably be done real easily now, but the mechanics of it must have been difficult for a teen back then. How did you know how to go about it way back then, because the symmetrical flyers are leaps and bounds away from what a "graph' artist would have been doing on a wall. It looks very professional like.
Buddy- Well me and you talked about this earlier I just wanted to get away from the like sort of graffiti style type of flyers that I had seen and I admit to being a writer and I still love the art but at the same time and this could cause X amount of controversy right here, but I did not feel that graffiti art was really a good presentation for what I was doing.
Troy- I understand what you are saying. To be honest I think you are very right about that because it was only a phase as far as the hip hop crowd were concern. The graffiti thing is like an acquired taste.
Buddy- Yes that it is if you really get deep into it, it's really only for the writers and when I mean is when you get a little wild with your letters and your shading and all that.
Troy- You right a lot of that art looks very nice and bright and intricate at times but a lot of times I don't know even know what it is saying, as far as the letters or  what's the writers name is!
Buddy- Yes it is a definite acquired taste, because I have been into it since 1972 and to be honest I have seen stuff now a days that I can't even read.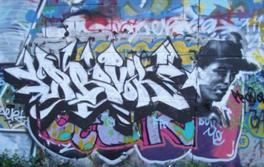 Troy- It's almost similar to as if you were a Mason, you would have to be a part of that culture to be able to understand what is being said and written.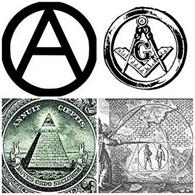 Buddy- Oh definitely yes I would have to agree with you on that. It is not for everyone.
Troy- O.K. can you remember the biggest show you ever did a flyer for. Example Cold Crush vs. Fantastic, Moe vs. Busy Bee, Anniversary's or birthday parties?
Buddy Esquire- Well I did a few, I did the battle between Flash and Breakout at The P.A.L.
Troy- Are you referring to the battle between Furious 4 and The Funky 4 when Rahiem left to join Furious after the battle?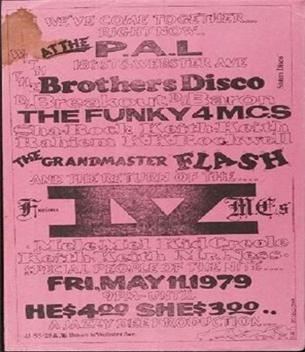 Buddy Esquire- Yeah I did that one. It was The Brothers Disco and the return of The Furious Four. And what happen was I did a big roman numeral four on the flyer and nobody in Breakouts group liked it because they felt it was too big and it was as if the emphases was on Furious. I did Funky Four's like I usually do it and it wasn't as big as Furious 4's so they didn't like it.
Troy- So did you have it written as an actual battle?
Buddy Esquire- No it wasn't listed or designed or anything to look like a battle.
Troy- But you knew it was going to be a battle?
Buddy Esquire- Yes that was what people expected
Troy- So why didn't you put it as a battle, what made you keep it simple?
Buddy Esquire- I just decided to do it that way at the time I guess because no one requested me to put it as a battle and I really didn't want to lean it towards either group and it turns out I did it anyway, unintentionally.
Troy- So who asked you to make the flyer?
Buddy Esquire- It was Breakout, I always made flyers for them.
Troy- Did Ray Chandler come to you about it?
Buddy Esquire- Nah, I didn't meet him until years later.
Troy- But you have made flyers for the Furious right?
Buddy Esquire- Yeah
Troy- So who came to you about doing flyers for Furious?
Buddy Esquire- It was Armstrong, but a lot of those shows they didn't show up for him. And this is after Ecstasy and they were out of state. I never did any flyers for Furious in the early days.
Troy- What is your favorite flyer that you have done that is your favorite of all time?
Buddy Esquire- I don't have one favorite because there are so many of them. and what made it my favorite is the design and it had to interest me before I could make it interest someone else. What gets me is it has to look neat, clean and the lines are straight even.
Troy- What about your worst?
Buddy Esquire- Well I guess I can say it now because it's over 20 years later. When you have people pester me when I am trying to work (Troy starts laughing.) then I just give them garbage. See usually a promoter will give me everything they want put on the flyer and then they just leave me alone. That was the best way to deal with me. Because no one was going to tell me to lay it out this way and that. Any lay out was going to be done by me.
Troy- Well what was that about how were they pestering you, would they be standing over your back as you are making it?
Buddy Esquire- Yes,
Troy- Well give me an example of someone standing over you like a vulture?
Buddy Esquire- Man dip lite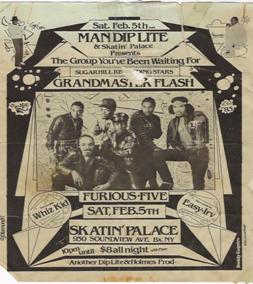 Troy- I remember Mandiplite he use to run with The Crash Crew and I heard from Bistro that Mandiplite was a promoter for a short time. So he was standing over you I guess you didn't do too many for him!
Buddy Esquire- I've made enough because I was tired before I was through and he finally got the point, "Leave me alone until I am finish instead of stand right over me thinking that's going to make me work faster!"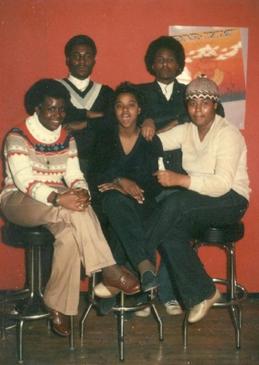 Sandwich, Man Dip Lite
Crystal, Kim and Lavern
Troy- Basically no one really played you close like that because they gave you the option of how you wanted it done. All they really did was just give you the date, location and who was going to be there, everything else was up to you am I right?
Buddy Esquire- Yes, basically.
Troy- You tried to make every flyer different from the last one?
Buddy Esquire- Yes every one and it wasn't easy.
Troy- I can imagine. So how are you treated today about your flyers from the fans of flyers and the media?
Buddy Esquire- Good question
Troy- I ask you that because people today that do stories include your name or your flyers a lot.
Buddy Esquire- I say I get X amount of respect, not as much as I like, but I get enough. I have been given props in Yes Yes yall and Born and the Bronx books as well as an interview about my flyers in a magazine known as Wax Poetic.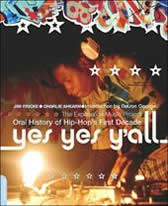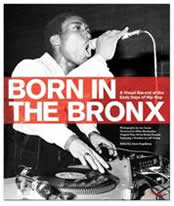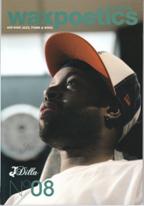 Troy- So do you and Phase 2 still get together and talk about flyers and hip hop?
Buddy Esquire- Well we mostly talk about writers.
Troy- So do you still write on walls that are sponsored or conventions of graffiti artists in front of crowds of people?
Buddy Esquire- Nah, but occasionally I will go to where they are painting a wall or if I hear something about an event.
Troy- Do you still write in your tag book?
Buddy Esquire- Yeah I got it with me right now.
Troy- (Troy laughs.) My man. In the year 2010 do you still make flyers?
Buddy Esquire- If they want to offer me some decent cash I will do it. Off and on I have made flyers over the years but presently I am not interested. If it comes it comes, if not I don't go looking for it.
Troy- How do you feel about hip hop today and do you have any favorites in the game?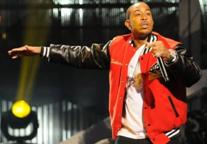 Buddy Esquire- (Buddy Esquire starts laughing.) It could be better. Well to be honest with you I don't listen to the radio, and I haven't really heard any one that impresses me. I am sure there are some good guys out there. The last guy that I was really feeling was Ludicrous. But I haven't really heard anything from him lately.
Troy- So back in the days of you being a big fan of The Funky 4 is there any other crew, m.c. or d.j. that you was digging?
Buddy Esquire- I liked The Cold Crush. I use to hear them every week I was going to the Ecstasy Garage.
Troy- What is his opinion of where flyers are at today. I am referring to those glossy type expensive looking ones with the stripper on it or sometimes might only be an ad for a barber shop, but still look like they spent a million bucks on it?
Buddy- To me they are colorful but they lack imagination and arrangement.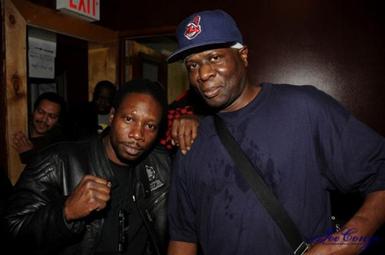 D.J. Jazzy Jay and Buddy Esquire The Flyer King.
Troy- To my brother Buddy Esquire thank you very much.
Buddy Esquire- No problem Troy thank you for the time.
I like to thank my man John from the stationary store over by Columbaa University for putting me back in contact with Buddy Esquire. John along with our homie Bruce, they are the real Flyer Kings when it comes to collecting them today. peace family.
Thank the Lord for my very beautiful wife India and my two sons Shemar and Troy Jr. and one on the way.
Praise God and God Bless you.