Troy- So by the time you were making music they we breaking apart?
Mr. Hyde- Yeah, The Young Lords were a mother f—–!  Those dudes took over a Church. How many dudes take over a church? They took it over and then barricaded themselves in it and held two people hostage so the cops had to go get John Johnson of Eyewitness News to get them out. That was some radical stuff!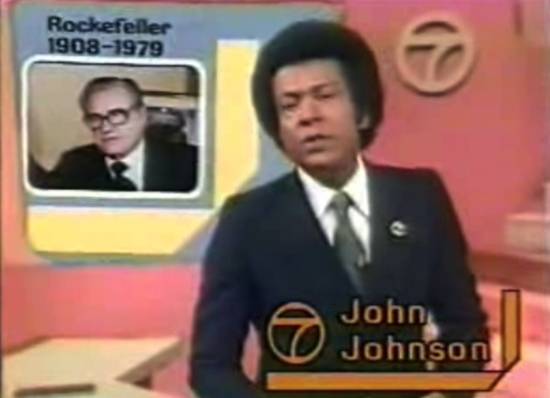 Troy- I remember when I was young at different times of my life someone would say, "Get me John Johnson!"
Mr. Hyde- Man John Johnson aided a bank robber also on 135th street. Brothers trusted John Johnson.

Troy- John Johnson was a cool brother with his signature afro. One day I was talking to D.J. M.C. Les Love of the crew Solo Sounds who today owns the bowling alley here in Harlem known as Harlem Lanes and he told me back to the days of Harlem World, all of you guys were up in there and Mr. Magic had did a show similar to Soul Train on WHT, which back then was known as Wometco Home Theater. It use to be on channel 67 or 68 I believe this is during the time when there was no cable television.

Mr. Hyde- I am not sure about that but wow.
Troy- O.k. but he said it was a one hour show and it was similar to Soul Train but it was a hip hop thing and Cold Crush and other known crews participated and it was going to be a real good look but quite naturally someone came in and shot up the place.
Mr. Hyde (starts laughing at the idea the place got shot up.) What else is new!
Troy- Exactly
Mr. Hyde- But to be honest the only real wild dudes that ran with us was Ronnie Greens Crew. There was this guy down with Ronnie name Peter Sweet and another named John Bruce. My cousins who lived up on 140th street Kevin and Wendell also ran with us and they carried guns.
Troy- What avenue on 140th street did they live in?
Mr. Hyde- Between 7th and 8th.
Troy- Legendary 7th and 8th avenue on 140th street! (We both laugh.) I thought you were going to say that.
Mr. Hyde- Really!
Troy- It was unbelievable how one block had so much power as say a whole housing project would.  Yo I use to always hear dudes say "yo be careful going into that block." I knew dudes that hustled in that block that got killed. I even heard stories about people even driving their cars real fast through the block so the light would not catch them so they would not get robbed or shot if they had to stop because the light.
Mr. Hyde- I know what you mean but my cousins were big up in there and after skating we would go up to 140th to hang out. We use to jump the roofs and dudes would come out with their pit bulls and chase you around.
Troy- So were you guys in the middle of the Jekyll and Hyde movement when you inspired Ronnie Green to do Captain Rock?
Mr. Hyde- I think we were towards the end of our segment of Jekyll and Hyde and Captain Rock was starting to heat up. I always felt that when Ronnie Green use to jump on the mic he had the most phenomenal energy, like he was m.c. Hammer before Hammer. So we use to always say, "Yo I am going to make a record for you." We always said that to him. One day we came with the lyrics and once we had the lyrics we went to Aleem and said yo ya'll need to make a record with Ronnie Green. Let's put him on a track and see what he does and the record Cosmic Glide came out in 1982 and it was a hit.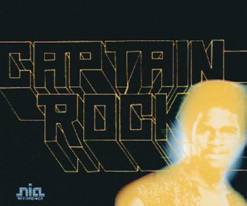 Troy- So how did you and Andre met these guys to get on Profile Records?
Mr. Hyde- Well I was already signed to NIA Records through Aleem.
Troy- I was very surprised that Aleem was connected to Fat Jack and that they went that far uptown.
Mr. Hyde- Yeah and there is a lot of the dark side to that that they don't want me to get into. But basically they were running with Fat Jack and their first love was music, so Fat Jack would appease them by letting them go into the record studio and pay for their sessions. So they became real musicians and they actually played with Jimi Hendrix. In fact they got so cool with Jimi Hendrix they owned one of his guitars. So they approached me about making a record and I said o.k. cool. They then took that record and made a deal with Profile and I became assigned to Profile at that point.
Troy- So what was it like working for or with Cory Robbins and Steve Plotnicki?
Mr. Hyde- Well its two sides to that coin of course. Profile got us out there during the day of big time rapping and all that kind of stuff but it was no money, we had to make our own singles and they were great but we wanted to make an album.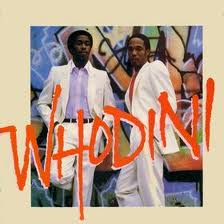 Whodini had made an album and we wanted to make an album but we had to put up our own money to make an album and they would distributed it.
Troy- Were you able to keep all of your rights.
Mr. Hyde- Not all of them, no. The publishing was excluded. They paid us a small amount of money.
Troy- And that was the main one.
Mr. Hyde- Exactly nothing else matters, you know what Troy it doesn't matter on a larger scale.
Troy- No I don't mean it like that and I understand what you are saying but just the idea that they did it like that and we were all young and no one knew, but they knew.
Mr. Hyde- I agree.
Troy- And this was going on long before Hip hop so it's no excuse like they all didn't know. "No you label owners did know!"
Mr. Hyde- Right, but it was up to us to educate ourselves too but we were so hungry to get in the game like all musicians, "o.k., yeah, when do we get in the studio" you know what I mean. But now a days you like what a minute "I own all of this." And to a degree hip hop created the business end, the black entrepreneur, musician, producer or executive. That didn't exist before, you had one guy, Barry Gordy.
Troy- So with the record Genius of Rap you and Andre saved the company by bringing them out of the red?
Mr. Hyde- Correct, we saved their label.
Troy- So what was there response at that moment when they realized you and Dre helped them better than anyone could?
Mr. Hyde- They loved us.
Troy- How did they show it?
Mr. Hyde- Nothing much, a couple of dinners here and there nothing like…
Troy- …so there were expectations of greater things to come behind what the two of you did for them.
Mr. Hyde- Right, let's do another record.
Troy- Did you guys ever switch over to production for Profile towards the end?
Mr. Hyde- No and we didn't even request it. We wanted to work with Larry Smith who was doing all the Whodini records because Whodini is what we really wanted to be. They had joints and the production was crazy. I felt like we didn't have the right production at all.
Troy- So who was doing production for you guys at that time?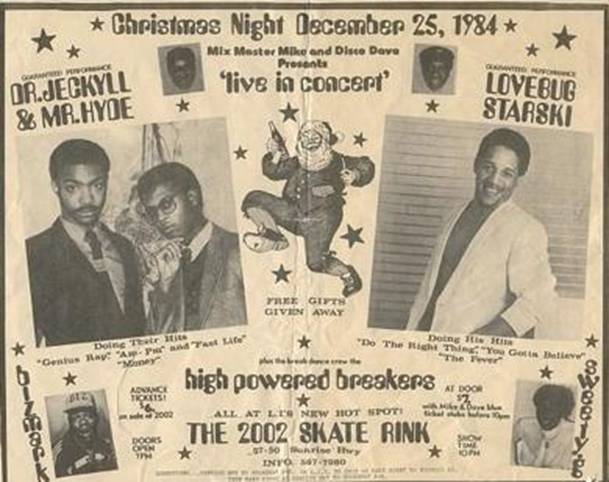 Mr. Hyde- Ah Pumpkin from Pumpkin and the All Stars. Kurtis Blow also, he did Fast Life and then A.M. P.M. but still when you listen to the sound of those records it wasn't what Larry was making.
Troy- Yeah Larry is in a whole different ball field. Did ya'll try and do at least one or two tracks with Larry?
Mr. Hyde- Believe me we chased him down but he was not having it and Larry was cool with us.
Troy- So why not?
Mr. Hyde- Because he was getting too much paper and to be honest I don't think he believed in Jekyll and Hyde.
Troy- Did you guys bring Pumpkin over to Profile from Enjoy?
Mr. Hyde- No Profile did.
Troy- So how did you get on the cut Pumpkins All Stars?
Mr. Hyde- That's a good question…(pauses for a moment thinking.) I think it was because of the record label. I think the record label was kind of trying to put this whole thing together to kind of make a super group. Why didn't they make another record after this I don't know. I guess every one scattered into the wind. Also record labels weren't thinking back then like they are today. It was a single business and not an album business until RUNDMC proved that rap albums can sell. So I guess the guys Cory and Steven were really short sighted at the impact hip hop was having even though they were selling records.
My question to you Troy is who the hell sang "The All Stars need no music, The all stars need no music?" Who was that Kool Kyle Star Child or somebody, who was that?
Troy- You know something I never thought about asking anyone about that. That's a good question.
Mr. Hyde- Probably T.J. Swan or somebody.
Troy- Nah I hear what you saying but I always got the impression it was Pumpkin that was singing those chorus lines.  (Note: Props to TG of the Oldschool Radiohour he told me during one of his shows he invited me on that it was Fly Ty singing the chorus. Thanks Buddy.) So did you do a lot of touring with Profile?
Mr. Hyde- Yeah but mostly the east coast of course because the music was east coast, Philly, D.C. you know that kind of stuff.
Troy- So who were some of the groups or crews you were touring with?
Mr. Hyde- Actually, now this is some funny s— we toured with a lot of people such as L.L. and Biz Marky. We did the first date at Madison Square Garden for the Fresh Fest Tour and it was jammed pack. Two things I can put on my resume I played the Apollo and I played Madison Square Garden.
Troy- Who played the Apollo with you?
Mr. Hyde- Wow, Bobby Womack!
Troy- Word Bobby Womack from Across 110th street?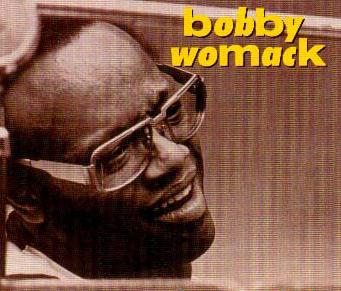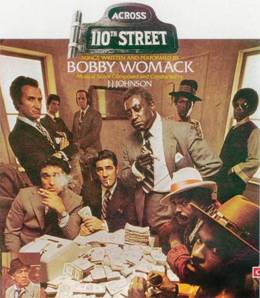 Mr. Hyde- We played Bobby Womack twice. You know back when we were doing it Hip-hop was brand new on tour so what they would do is they would have their R&B artist and then they would slip a rapper in there.
Troy- So how was it working with Bobby Womack because in my travels of interviewing often I have learned that the acts were jealous of the hip hop artist.
Mr. Hyde- Of course they were.
Troy- As well they looked at ya'll as less then true musicians.
Mr. Hyde- Of course.
Troy- So how did Bobby respond to you and Andre, was he cool with it?
Mr. Hyde- He was cool, he was totally cool. Bobby Womack was a complete gentleman, I love Bobby Womack. When he use to sing he would take his shoes off and perform in his socks and he was incredible.
Troy- What about Dana Dane?
Mr. Hyde- Dana Dane loved us and he looked up to us a little bit because he was younger. I loved him too.
Troy- Did you do any shows with him?
Mr. Hyde- Probably but Profile didn't like roll us out on tour together like the Profile All Stars. It wasn't nothing like that and RUNDMC soon as they got on they were gone, they were like a rocket ship out of space. Dudes were still on their bicycles.
Troy- So what bought on the end of Jekyll and Hyde and Profile?
Mr. Hyde- We didn't want to make a record with them and they didn't want to make a record with us. They had RUNDMC and they were taking off and that was the end of it. So we filed for a release and after about 2 months they released us.
Troy- I am glad to hear that because some dudes take a year or 2 and others never get released.
Mr. Hyde- Well it depends because it is tough to negotiate out with the record label, they were like wait a minute we own this and that, so it was nothing, the publishing wasn't worth anything, the masters they owned that. We were like go ahead, look we didn't like them but we didn't hate them we were cool with them. We did Corey Robinsons brothers Bar Mitzvah. So we always had a rapport with them. It wasn't like, "Yo I'm going to come up there and if I don't get mines its going to be some gun blaze!" It wasn't that, we weren't that and they weren't that, they were just two Jewish kids.
Troy- So when you walked away from Profile did you and Andre go through a hiatus and you guys went back to your 9 to 5's or did you go straight to Uptown Records?
Mr. Hyde- No I worked at the Wiz electronic store for a while over on 47th street that was what we called electronics row and while there I sold Walter Cronkite a television, that's my highlight. While I was there Andre was working at Rush.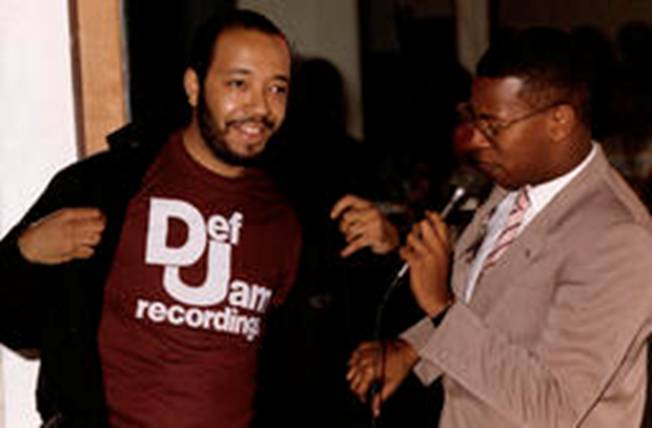 He hooked up with Russell and kept going and that might be one of the reasons why the group dismantled because Dre became really interested in the business side of it more than I did and he wanted to see what was going on and he knew that the end was coming. So he hooked up with Russell and they became tight friends and did that. So from there Tyrone Williams called me and said, "Yo I know you know this business come over here and work with me at Cold Chilling Records."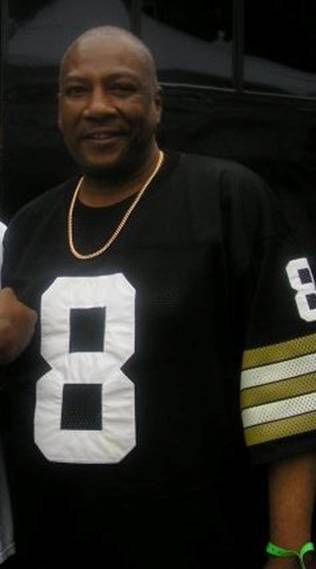 Fly Ty
Troy- What part did you play over there?
Mr. Hyde- I was his promotion man first, this was when they first signed Big Daddy Kane. Biz, Shante and Shan were there.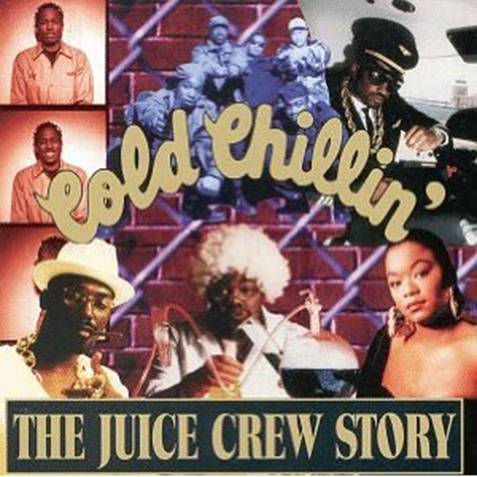 Troy- So you came at the right time.
Mr. Hyde- Oh my God, long live the Kane. My job was to get the Vapors played on BLS. (We both laugh.)
Troy- How did that work out for you?
Mr. Hyde- Let me tell you something they were like who the hell are you first of all and why the hell are you here! It was just so bad at that time because rap wasn't being played. Especially black radio, they really shunned it. You talked earlier about black musicians shunning rappers try black program directors shunning rappers. So it just wasn't successful, but every week I would go down there and then one week Tyrone called me at WBLS and said come back to the office and let me talk to you. I said whoa. Usually I take the train back, this time I walked back. When I got there he said I am firing you from promotions but listen I am hiring you as a publicist. So that was how I became the publicist over there. This was because he missed an important interview with Cynthia Horne of Right on Magazine so that was the reason why I was the publicist. My job to move all the artist around, I was also coordinating everybody with the publicity department at Warner Brothers. I guess I was doing a pretty good job with them as I became tight with them and Warner brothers hired me to run black publicity.
Troy- You went from Fly Ty to Warner Brothers, damn that was a good jump!
Mr. Hyde- Yo Troy I went from my desk facing a window with an air conditioner facing me, to a window looking out an Office on 75 Rock, overlooking Central Park and a credit card.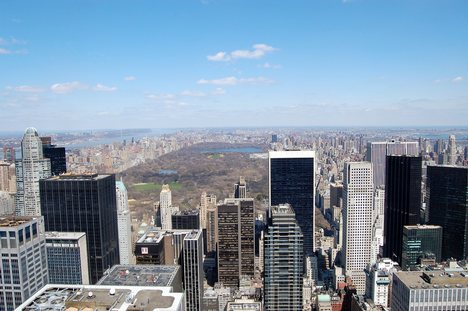 Troy- So what bought on the switch?
Mr. Hyde- Well I think it is the ability to communicate plus I was young and I had the energy. The guy that recruited me saw my energy and he knew rap was going to be big. At that time they had Ice Tee over there and the whole Cold Chilling label over there. They didn't know too much about all this so they was like lets hire this guy, bring him over and he can work with some of the bigger acts and still manage Cold Chillin.
Troy- So before we get into Warner Brothers how was that for you working with Cold Chillin?
Mr. Hyde- It was great, I remember we went to Nashville Tennessee and I was like I am in Nashville which use to be the firecracker capital of the United States as far as fire workers are concern. So we decided to get us some fire workers and we went inside a place that looked like a Wal-Mart, you could take these shopping carts and load up all these fireworks, you can't do this today post 911. We went back to our hotel and it was shaped like an L. Some balcony's can face each other and we started firing rockets into each room as well as firing at each other. What happen, the hotel room caught on fire and we got kicked out.
Troy- Who were some of the dudes involved?
Mr. Hyde- Me, Marly, M.C. Shan, Kane, Scob and Scrap you might as well said all of them. And Biz homeboy T.J. Swan he was something else! So there were lots of crazy but funny situations. Tyrone was tough but he was fair. Tyrone was everybody's father.
Troy- What about Mr. Magic?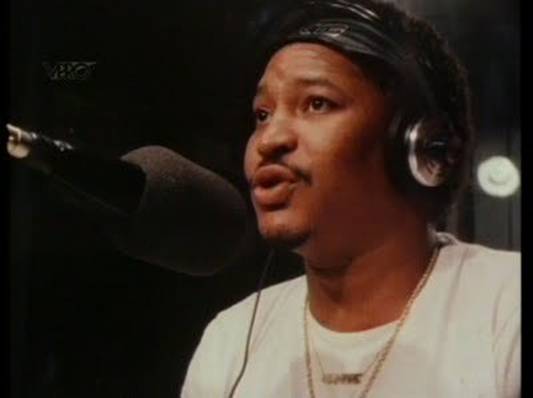 Mr. Hyde- Magic was cool, remember when I told you about Lasker Rink? When we went to go get the speakers we went down to Canal street. It was Mr. Magic that sold us the speakers, this was earlier on but he sold us some speakers with no crossovers that burnt out on us and we went back angrier then a mother f—–! But he fixed the problem.
Troy- From time to time people have told me he was pretty arrogant, how was it for you working with him?
Mr. Hyde- He was arrogant but he was Mr. Magic, he use to be with Frankie Croker! The whole city is on yours and at that time he was getting 2 grand a night to show up somewhere plus, what n——s were giving you money on the side just to play their record. Mr. Magic was pulling down 300 Grand! Some stupid number probably and he was the king of New York. "Come to my party and d.j. Magic, come to my party Magic just to show up." He was getting paid.
Troy- So who was actually on the roster at that time when you were at Warner Brothers?
Mr. Hyde- Apollonia, George Benson, Chaka Khan, Al B Sure, Christopher Williams, Rick James.
Troy- Damn Rick James. I just read his book he was off the hook.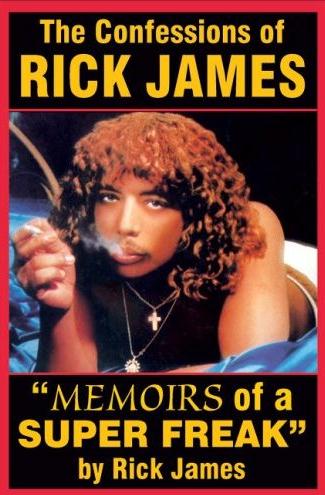 Mr. Hyde- Rick and I had fun, my first job was to take Cynthia Horner up to Buffalo to hang out and interview Rick James.
Troy- (Troy starts laughing.)
Mr. Hyde- Yo Troy we got snowed in and I ended up being there for two days with Rick James. He's incredible with a great spirit. He was the first person to introduce me to sushi.
Troy- So at that time there was no hip hop at Warner Brothers, were you there to inspire Warner Brothers to bring hip hop acts or were you there to bring the hip hop acts?
Mr. Hyde- Well the Juice Crew was there but they needed someone to communicate that, but at that point they were grooming me to be an executive. I would fly back and forth to L.A. and New York. I would fly with the artist, maybe Chaka Kahn or George Benson I would be at the concerts. I was beyond Cold Chilling. From there I went to A&M of records. Gill Friesen of A&M Records did a headhunter search and called me at my office. He said this is Gill Friesen President of A&M Records I want to talk to you. From there I became head of A&R at A&M Records. Dealing with the A&R I dealt with Barry White but not too much with Janet Jackson. There were a lot of old artiest they wanted me to deal with. I dealt with Tragedy. You remember the Intelligent Hoodlum?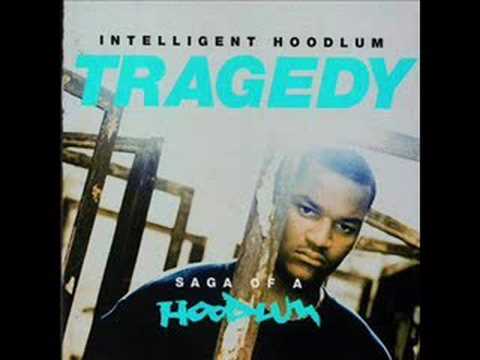 Troy- Yes.
Mr. Hyde- Well I signed him. I signed Groove be Chill. So A&M was great they were the ones that moved me into the film business.
Troy- And the next step was New York Undercover.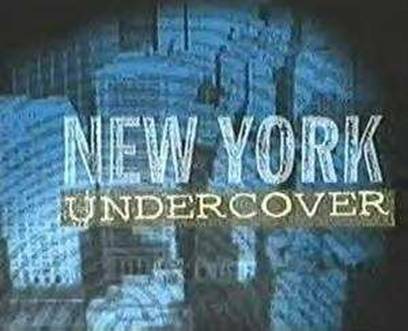 Mr. Hyde- Correct I was doing film with Barry Michael Cooper and then Andre called me and he did a bigger deal for me at Universal to do film and TV. and Andre said I want you to come and run it. Being as I was already in L.A. I was like cool I'll run it.
Troy- Did Andre complete Lehman College?
Mr. Hyde- No
Troy- Do you ever from time to time say to yourself I didn't complete college and it was just a few years ago I was in Harlem World wilin out with Ronnie Green and others and today I am the man!
Mr. Hyde- Well I think of it this way, I think of my career as steps on a ladder and each one is a small step and you don't know where it is going to take you. When I started as a publisher I didn't know I was going to write  a movie. When I wrote a movie I didn't think I was going to publish a book but I know I am now. You know your life is in water and a lot of people live their lives on a ramp with a motorcycle and jet skis. I don't live my life like that and I am very fortunate and very blessed I believe.
Troy- For sure. What was the movie that you wrote?
Mr. Hyde- Jessica Alba in the movie Honey. That was my first screen play ever written.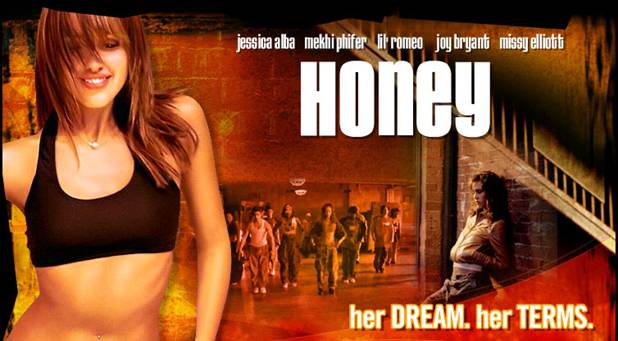 Troy- And you never went to school for writing?
Mr. Hyde- Never.