Troy- So you just ready to be the renaissance man, you got your hand in everything.
Mr. Hyde- Well it doesn't depend on the medium it depends on the message and I think you can plug that message into any medium if you can communicate it right and that is why I believe the education part is important in terms of getting people to understand.
Troy- So do you ever consider yourself as one of those people with a gift for gab or did your confidence just grew and grew over time?
Mr. Hyde- Yes absolutely, I think that is the case, you grow more confident. Let me tell you something I didn't talk to girls before I started rapping.
Troy- I know how you feel, sweat use to roll down my arm pit when I use to try and talk to a girl. Now I tell brothers what to say to a girl because I fell so confident saying what I want to say. Alright the next thing that came up was New York Undercover.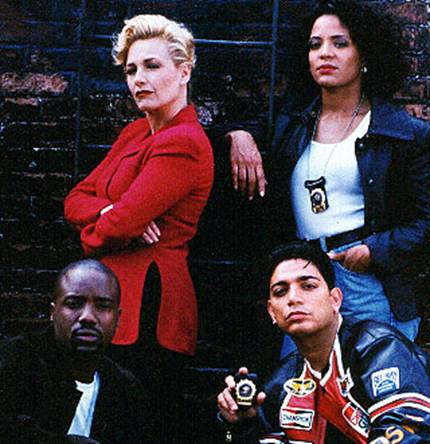 Mr. Hyde- Well I want to make it clear I was involve with the development of the show but I don't have a producers credit on it. One of the things that happened was when I came out to L.A. in the early 90's Hip Hop was at its high point, not only musically but from the business stand point as well. Like the boutique record labels were at an all time high with L.A. Face, Def Jam, Uptown etc. and these were like really big power houses that had like big acts with big money behind them. This was during the time half a million dollar video budgets weren't nothing. So because of the power hip hop had Hollywood was starting to take notice, just as they did in the 70's, they were taking notice of black power and the coolness.  The new cool became hip hop and of course Hollywood was going to take advantage of that. So you started seeing movies like Boys in the Hood, New Jack City, Colors, Fresh Prince etc and it was really reflecting the life that was going on in the streets.
So we got there in the height of it and Andre and I decided that I was going to go out there and run the Film company and Andre was going to stay in New York and run the record company. The reason why we decided to do that because he could have hired…let me put it to you this way a lot of people were clamoring for that job to be President of Uptown Entertainment for television because Andre was on fire and the record label was on fire. We had access to all of the acts on the label.
So there were a lot of Black executives in Hollywood already that were like "ah me me me me!" And to Andres credit he said no to them and said, "you're going to do it Alonzo." Because I was just going to go and eventually kind of over see it and then have some one run it that had expertise. But the more I thought about it I was like look the only thing I do not know is how to make moves in Hollywood. I do have the instinct for what is right. My only learning curve is how I maneuver in this town so being from New York I thought this is a hustle! All it is is selling, the product is different so I just put my hustle hat on. The first thing I decided I was going to do was open up a restaurant because I knew if I opened up a restaurant all the stars are coming because there was no Black restaurants at the time.
Troy- Uhm, damn brother go ahead I'm listening.
Mr. Hyde- So I found a spot in Beverly Hills
Troy- (Troy starts laughing with a feeling of respect for Alonzo's hustle.)
Mr. Hyde- What I did was I found a spot in Beverly Hills and walked into the restaurant and it was empty on a Thursday night, there might have been 3 people in there. I was like what's is this, so I made a deal with the owners, I said look I will bring the people just put some chicken on the menu and whatever else you got on the menu is cool just get some fried chicken on it. (We both laugh.) I told him that's all you got to do. I said we are going to rename the restaurant and reopen it under me and my partners name. We are going to call it The Pyramid. We named it that after the pyramids in Egypt. For us it meant the pinnacle, the top. The first night Andre came and Vanity Fair was following him. Russell came, Suzanne Dupasse came, Vanessa Williams, Wesley Snipes, Dr. Dre, Snoop all came.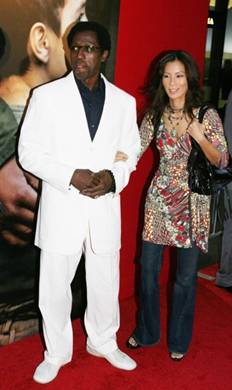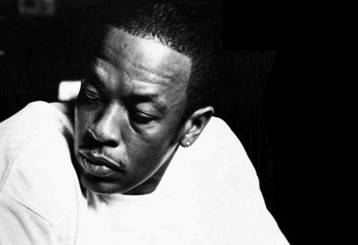 It was crazy, everybody came. Word of mouth was so big that people from New York were coming to open a restaurant in Hollywood that it was a tremendous night. So all of a sudden we have all this energy, so I said alright I got these people so now fast forward to New York Undercover. Our first year on the lot at Universal we had some successes. The way the television business works is this, you go and you pitch a project, the studio says yes and then you go find a writer or you bring a writer in. Then you option a script, if the script is approved then they shoot a pilot, if the pilot test well then they put it on the air.
Troy- O.k.
Mr. Hyde- So what happened with me and Andre is we would get to the script part every time. We did things with Chris Cross and Heavy Dee but nothing happen. The one with Heavy Dee was one with a fat over weight lover, and it was about him raising his kids or whatever. Chris Cross was really hot at the time. It was a half hour show.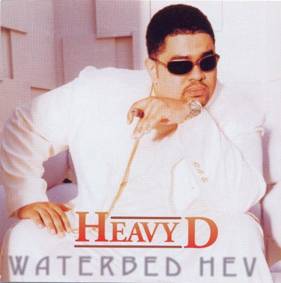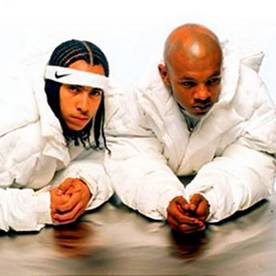 Troy- And what happened?
Mr. Hyde- But it didn't work. The premise was two rambunctious kids trying to get in the music business.
Troy- I'm surprised Heavy Dee didn't work because he's a pretty good actor or a talent on the come up at that time.
Mr. Hyde- Right and we wanted to do something with him but it just didn't come about. So we were very frustrated because it was our first year. We got close to the door but it never really happened.  So we said this is what we are going to do we are going to find the baddest mother f—– on the lot at Universal. Like who was the biggest fish because obviously the big fish was the one that was moving the whole thing around. So we found Dick Wolf. Dick Wolf started on Miami Vice which was one of our favorite shows. He also had the Law and Order series. So we sat there with Dick Wolf and said suppose you sat Miami Vice in Harlem!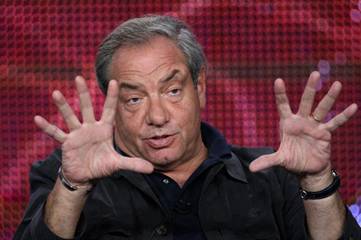 Dick Wolf
Troy- So Andre was in L.A. working with you on this too? I say that because I know you said earlier Andre stayed in New York while you worked L.A..
Mr. Hyde- Well what I would do is I would throw the line out there so to speak and fish and once I knew I hooked it Andre would come in and we both would reel in the fish.
Troy- I got you. Damn that's your brother forever.
Mr. Hyde- Sure that's how we operated. So Dick Wolf loved the idea and that's how we got started. So we tested it and it went through the roof at Fox and at that time Fox was big on Black programming. They had Living Single, Living Color, Martin, you know, they were on the come up. If you look at SVU Ice Tee started on Undercover.
Troy-  I know about Ice Tee, he played on probably 4 or 5 episodes as a bad guy. But was Malik Yoba your first choice?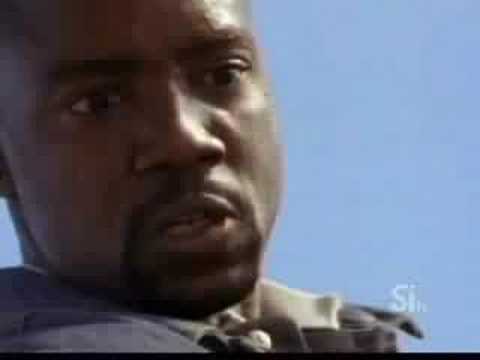 Mr. Hyde- ….(Mr. Hyde pauses thinking.)
Troy- I ask you that because Malik Yoba as far as I know didn't have a name at that time and ya'll blew him up.
Mr. Hyde- Malik came out of nowhere. I wish I had the audition tapes for you. The first choice we had was Allen Payne aka G Money from New Jack City and Jason's Lyric.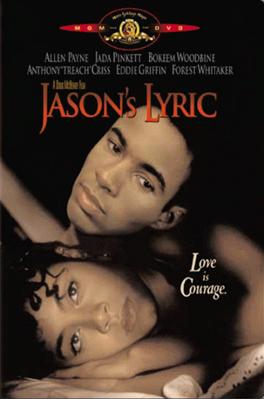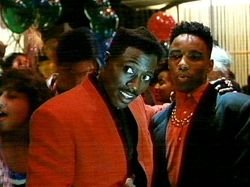 Troy- Damn, good actor right now he is playing in the sitcom by Tyler Perry called House of Payne.
Mr. Hyde- Right. Al was G Money and we knew if we got G who wouldn't watch that! So we were real excited about that. So originally we wanted two Black men, then they wanted a white boy in there so we brokered in the middle with a Puerto Rican.
Troy- Maybe it would have been cool with two black brothers but I dug the show just the way ya'll had it.
Mr. Hyde- Well yeah in the end it balanced itself out and television shows find their groove and certainly New York Undercover found its groove. As well it was our insistence that we have Mtume do the music. There has never been another music supervisor other then Mike Post on the Law and Order show or the Dick Wolf show.
Troy- Damn so how did you get Mtume because that is one deep brother, I listen to him on his Sunday morning radio show called Open Line with Bob Slate and Bob Picket. (98.7 FM Sunday mornings 10am.)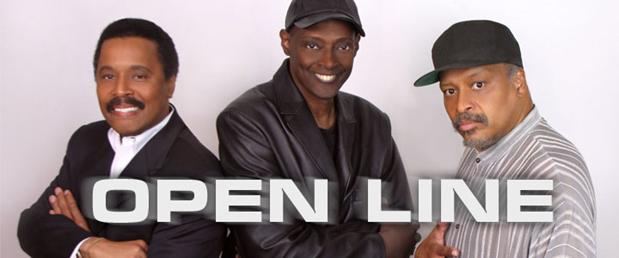 Bob Pickett, Bob Slade and Mtume
Mr. Hyde- Mtume did a record with us called Lucy's Rap. We loved Mtume and he won a Grammy for music compositions. So we were like let's give it to Mtume.
Troy- I know about Mtume, he use to run with Miles Davis.
Mr. Hyde- Real heavy cat, I love him. So that is how we got Mtume. I am very proud of that show. We shot the pilot and a guy name Kevin Arkadie he was a great writer and he wrote the pilot. There were a lot of afro American input and work and jobs because of New York Undercover.
Troy- Anyone else you can remember that tried out for New York Undercover?
Mr. Hyde- At the moment all I can remember was Miguel Nunez coming in the room and he put his leg up and opened up his jacket like a cop about to interview. He had the badge on his belt just like a real DT. (Undercover Police Officer or Detective.) I was like this dude is serious.
Troy- He's a good dude too. I like his work.
Mr. Hyde- Yes he was good people.
Troy- So now why would you keep your name out instead of putting it out there that you were the produce?
Mr. Hyde- Well it's because I already worked for Uptown and one of the things I didn't want to do was hem myself into one project. Like I would have had to move back to New York and like you know the show was being shot in New York. I didn't want to do that and I felt like there was more work to be done out in California. Because we had success and it opened up so many doors. There were two guys that came out to L.A. and in two years they have a television show on the air. Its unheard of. "Who is this!" So I knew more fruit was on the tree to pick. If I left I would be leaving the tree. Of course 4 years later the show was cancelled because of contract issues with Dick Wolf but by that time me and Dre were already out and Dre was now President of Motown Records. Now when Dre got that spot I became President of Motown Entertainment and my job was to use the Motown brand to make some television shows. When I moved over their my daughter was about 8 years old at the time and because I am watching a lot of television with her I got to really notice Nickelodeon which was really starting to come off at that time. So as I am watching I said you know there is really nothing here that reflects a Black family, Disney never did it.
Nickelodeon was suppose to be the alternative and it is the alternative to Disney. So out of nowhere I thought about this idea…remember Alf?
Troy-  Right the puppet on a half hour sitcom.
Mr. Hyde- Well remember little Penny that was like a puppet to who was suppose to be the real Penny Hardaway?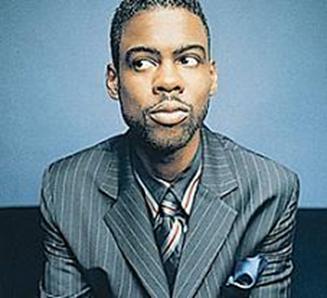 Troy- Oh yeah, the Spike Lee commercial.
Mr. Hyde-  Right and it had the voice of Chris Rock. Penny Hardaway was his cousin or whatever. I was looking at this saying to myself man this is a movie, a movie about a puppet who's cousin was a basketball player and everybody will treat him like a regular. So the basketball player leaves for a weekend and the puppet throws a party so I say to myself damn that's a great idea. So I call Chris Rock and he says it ain't going to happen. I say why and he says because I got the voice, Nike owns the rights and it's about Penny Hardaway and he's got rights too. So I go in another direction.
Troy- So Chris Rock said it was hot but we can't because of these reasons…?
Mr. Hyde- Well I was pitching Lil Penny and let's make a movie, I didn't tell him about the Cousin Skeeter part. When you tell somebody something and they reject it two things happen. Either you pull back and say to yourself ah man that's messed up I guess it's not going to happen or you figure another way around it. I knew dealing with Chris, Nikey, Denny and others it would be nothing but a headache. So why not start fresh. Remember this, television is not about stars, televisions makes stars! Nobody knew Jackie Gleason, nobody knew Lucile Ball or Archie Bunker you know what I mean?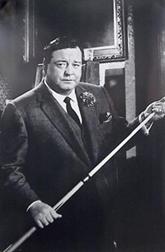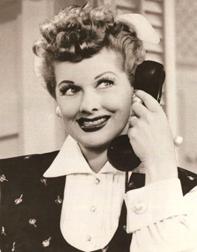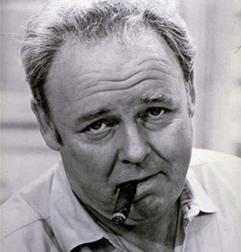 Troy- For sure. Stars are made on t.v. and then they move on to the movies.
Mr. Hyde- Bingo and now people are coming back to television because people don't go to the movies.
Troy- Yeah it cost too much and the material is not as good as it once was.
Mr. Hyde- Yes and now you have premium television with HBO and Showtime so you see a lot of actors and actress going heavy because they can still exercise their craft.
Troy- Yes and a lot of them are going back to theater as well.
Mr. Hyde- Yes, exactly. So like I said I went in another direction, remember Alf well I had a Black Alf that lives with the Cosby family and that is My Cousin Skeeter. So I pitched it to a friend of mine name Brian Robins a big time director now and he loved the idea. So we pitched it to Nickelodeon and they loved it. So we went on and started shooting it and Bill Bellamy was the voice of Skeeter.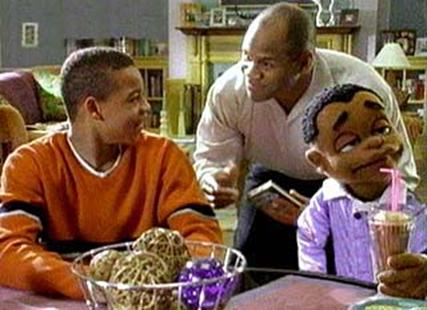 Troy- I remember that.
Mr. Hyde- It was the first urban kid show that Nickelodeon ever had besides Keenan and Kel, and the same guy that produced that produced My Cousin Skeeter.
Troy- So what happened after My Cousin Skeeter?
Mr. Hyde- PolyGram already owned Motown and they are a multimedia company at the time. They owned Island records as well as Motown and a bunch of others and they had a couple of television and films companies as well. So they had these media entity's and they saw me as an extension. So I got a deal with them and they were actually in the process of producing a show called Motown Live. With Motown Live we were going to combine the classic artist with artists of today. So we had Destiny's Child with Chaka Kahn. George Clinton with somebody like maybe Usher. So we had different combinations which were really weird but each one would pay homage to each other and then they would do something together.
So that was an interesting business for me because it took me into the syndication business which was different then the network business. Syndication business is you create a product and then you sell it to the stations. The network business is we own the network and we are going to produce it ourselves out of our pocket. So that happened and two years later a friend of mines invited me to The House of Blues. I was sitting in this chair and next to me was this young judge. So we started talking and come to find out we had a lot in common. He was down here pitching, he had a book idea that he was pitching to HBO. So after listening to him I realized this guy is a personality. At the time there was only two judge shows on television Judge Judy and Judge Brown.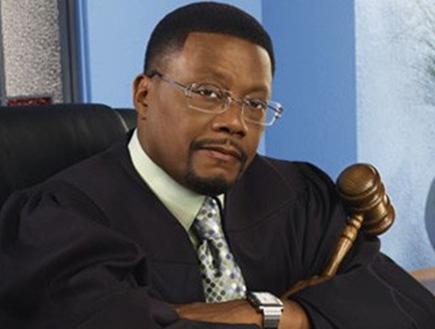 So I took Judge Mathis over to Warner Brothers and introduced him to the people over there and in one day made that deal. One day and he has been on Television every since. It was shot in Chicago so I had a chance to live there for a while also, see I didn't want to pigeon hole myself like that. So as time goes by my deal at PolyGram fell out because Universal came and bought it. So I was informed my contract was over. So there I was having a desk and office to go to for years and now it was over. You know the security blanket a lot of executives enjoyed, credit card, car allowance, expense account, hotel all that was over. I was like whoa, what am I going to do! So I thought about it and I knew I still wanted to be in the entertainment business of course but I can't direct yet because nobody is going to hire me to direct yet. I don't want to act because that is too painful.
Troy- You said it's too painful? (Troy laughs.)
Mr. Hyde- Yeah, I don' t like people telling me no, the hell with ya'll. But I said I can write so I decided to write and again I decided to look back at my daughter and by this time she was 15 and she was a young lady and at the time music video was really big and just like I said early I would take Miami Vice and bring it into Harlem I thought about the music video business which was fun, electric, exciting all that tied up and the dancing was always good. I said why don't we make Flashdance for this generation using music video and I sat down and wrote Honey. Now let me say this Troy here is the power of getting up off your ass too. You know my job has always been to go on the road and pitch an idea to somebody and somebody else does all the work? I went around to 7 people that I knew who were big writers and said what about this idea and they were not thrilled with it, they all rejected it and it wasn't because it wasn't a good idea, it was because they had their own work and maybe some of them didn't like it but the point I am trying to make is I had to sit down and write and that made me a writer.
Troy- I understand.
Mr. Hyde- If everybody had not rejected my idea I would never have written a movie. You know more than anything in this interview I wanted to tell my story, but I wanted to teach a lesson.
Troy- Right
Mr. Hyde- Very important to me.
Troy- Well let me tell you something I have done many interviews and there is only a small percentage of you. Where Fellas or women's lives have stepped up even more higher then when they were on a stage in Harlem World, The T- Connection, The Ecstasy Garage etc. Even though standing on that stage must have been the greatest feelings in the world you Mr. Hyde took your life what seems like 3 levels even higher and there is a small percentage of fellas in the game that have done that, but at the same time I like telling your story as well as the other legends because it seems as though a lot of times you guys partied every weekend…
Mr. Hyde- We did.
Troy- …practically till the sun came up and you had no responsibility when it came to Monday through Friday as far as when it came to going to a 9 to 5 during the week. Not you personally but in general. Guys mostly hung out during the week and were dam near delinquents because they had the world at their feet…
Mr. Hyde-  Yes
Troy- …you were Kings at that moment, the drugs were free as well as the girls and whatever and after that hip hop life they still had that funky attitude and they never really did anything else. So it is always great to hear or for me to tell that story of a brother like yourself and other legends that have crossed over to something more.
Mr. Hyde- Well thank you I appreciate it, but what we did was we made the party a business. That's what we did you know what I mean, we weren't just partying. Sure there were times we got in trouble but it was also an extension of the brand just like Playboy!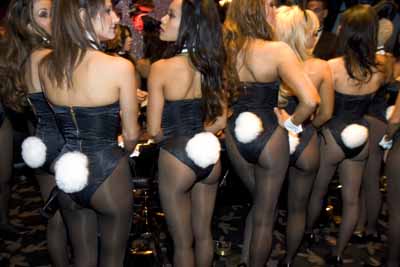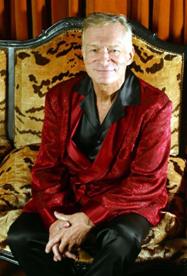 Playboy was about having fun and having women but it was really about extending the Playboy brand. That's what we did.
Troy- Yes, Hugh Heffner kept that robe on but he was taking care of financial business behind closed doors.
Mr. Hyde- Yeah and that's what we did. It was always about extending the brand. Look at Puffy he gets paid to party, he is the ultimate extension of the brand, think about it.
Troy- You are exactly right.
Mr. Hyde- He partied so much and made it a business, they pay him to come and party, no one has ever did that before. Nobody!
Troy- Well let me ask you this why do you think you always stayed in the back ground when you were always there with your boy Andre Harrell?
Mr. Hyde- I enjoyed it. I like it like that. I don't…listen there is a price to pay for everything and I am not prepared to pay those prices. It was never about money for me Troy, it was never about money. I live a simple life and I am cool with that. I am back in New York, but when I was in L.A. I played golf every day. I own a surf board and a Mercedes convertible. I drive up and down the coast. I jump in the water, I don't have to work. I don't have millions of dollars but to me quality of life is not about millions of dollars it's about what's valuable to you.
Troy- Peace of mind.
Mr. Hyde- Right and what you find important. I am 50 years old now my kids are grown, beautiful and successful at what they do and don't have to work, there's nothing wrong with that.
Troy- Well I really appreciate you telling me your story because we watched you and Dre over the years but I never knew everything like the ins and outs of how all that was going and mostly we seen what Andre was going through with like all the rumors and stuff like that or the troubles he might have faced with Uptown Records and then with Motown and you cleared that part because I use to think, "I know Andre didn't leave Motown just because he could not get any acts!"
Mr. Hyde- See people don't know there was a lot of pressure put on Dre.  Dre started out with a boutique music label, meaning like when you walk through a hat boutique store, which means I own this hat store. Uptown Records was a boutique as well as La Face was a boutique, it was run and owned by individuals not a corporation. Even though Universal and MCA owned Uptown, at Uptown they took their time to make the records they wanted to make. There was no agenda from the corporate side. So when Jodeci first came out everybody said let's put out the up tempo record and Dre said no the ballads are hot.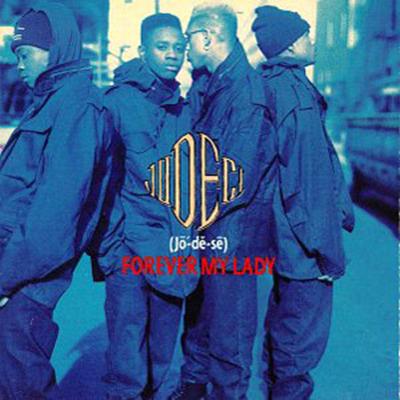 Troy- That's right.
Mr. Hyde- They put out the up tempo record and it bombed. If that was a major label Jodeci might have been over but they had time to pull it back regroup and put this other record out. But when Andre got to Motown you couldn't do stuff like that. You had schedules, it was cookie cutter at that point it was not about creating a great hotel experience for your hotel guest, it's about putting the hotel up!
Troy- And Berry Gordy was gone by the time Andre got there.
Mr. Hyde- No question it was 3 presidents before Andre got there. So those were the type of dynamics he had to deal with.
Troy- I have to ask this question is there ever a time you and Andre talked to each other and say man one day we should get back on the stage and perform one of our records at a show or go to the Zulu Nation Anniversary and do a show?
Mr. Hyde- No
Troy- (We both start laughing.) A whole different world you live in now.
Mr. Hyde- Listen I thank God that I had the life that I had as a rapper. I am so thankful for all of that but as far as going back to that it's not something I feel at the moment, I have to feel it.
Troy- Well let me ask you this how do you feel about hip hop today? Like do you turn to HOT97 today to listen to your hiphop?
Mr. Hyde- Nope! I listen to CD's. Here's what I think and I think it's a great analogy people ask me that all the time. Hip Hop to me is a like a supermarket. You walk in and you have different types of fruit, you have apples, oranges, pears, banana's, cherries and the analogy is is you have LL Cool Jay, Public Enemy RUNDMC, Queen Latifah and Big Daddy Kane they all looked sounded and acted differently. You didn't even have to be in the room, you could be in your kitchen and the record is playing in the living room and you knew who it was. Today you walk into that same supermarket and you have nothing but apples. Nobody looks different, nobody acts different and nobody sounds different! Give me a description of 5 mother f—–, their all the same and I dare anybody to tell me different and show it to me.
Troy- Well I have to share this with you there are guys on these interne sites that will say if you listen you will find it, that hip hop is still out there and he is referring to that hip hop that we love and that hip hop that we miss because me personally Alonzo I miss it. I miss hip hop a great deal. It's almost like a girl friend or a best friend is gone and you wondering when this person is coming back if that person is coming back at all. Then you have some people that will say, "you ain't nothing but an old fogy." So it makes me think back to the days when I first use to listen to the Cold Crush and my mother use to say what the hell is that you listening to because she did not understand it.
Mr. Hyde- It was generational that is what you are saying.
Troy- Right so that's what I am thinking now, but my mother never heard hip hop before the Cold Crush, I heard hip hop before Lil Wayne. So is it generational and that's why we are not feeling it because you got young boys that are loving it….
Mr. Hyde- Nope, nope no.
Troy- Plus there isn't any hip hop track rocking the summer anymore or any season!
Mr. Hyde- Thank you. I want to know, where the f— is R&B? R&B has been around 50 to 100 years, where's R&B?
Troy- That's crazy because I feel the same way. Maxwell is my dude but he doesn't come out enough. John Legend doesn't come out enough either. No one comes out every year like they use to.
Mr. Hyde- When he first came out he was Neo- Soul. Now we have to qualify cats in R&B to have something.
Troy- (Troy laughs.)
Mr. Hyde- So once again where is R&B? Maybe its generational. My son is 17 he let me listen to one of his favorite hip hop artist and he sad this guy is the next Jay Z. I say really! Show some records. Don't tell me about your hits on You Tube. When people buy your work then you are important.
Troy- I remember I would hear a hit on the radio and I would go outside right away and go to Bobby Robinsons record shop and buy the 45 and play it 20 times in a row. Today a person would go and buy a bootleg CD in a minute but you don't even want that now because the music to me is that bad.
Mr. Hyde- Well check this there is nothing that has not already been said. Show me something. Show me something new. Like Queen Latifiah said who you calling a B—-! LL said I need love and Momma Said knock you out. Public Enemy said Fight the Power. RUNDMC said were the King of Rock. Think about those different thoughts and positions that's total universal right there. Hip hop is a tree of many branches. Today we got a little bush in my opinion. But I want to end this piece with this "I Owe It All to Hip Hop."  Thank you Troy.
Want to give thanks to Alonzo Brown aka Mr. Hyde of Dr. Jekyll and Mr. Hyde and they are definitely Legends in the Hip Hop Game.
Also want to give thanks to Joey Conzo photographer for the Cold Crush Brothers for his pictures added to this interview as well as Doug Taylor and Chuck Foster for those two beautiful Harlem World pictures.
Much props always has to go out to my brother Sure Shot La Rock for his contribution of his flyers to this interview.
As well much respect is due to the members of the oldschoolhiphop.com message board. A very knowledgeable group of members who have contributed to many of my interviews. I always look forward to sharing what I know and what I have learned with them as well as pick their brain.
I want to thank The Lord for my beautiful Wife India my two son's Shemar and Troy jr. and my daughter L'Oreal!
Praise God and God Bless you all.